What makes CCS different?
At Community Christian School, we believe that our greatest mission is to prepare the next generation for Kingdom service to God. With this at the forefront of our plans, for over 100 years, CCS has pursued academic excellence while keeping Christ at the center of all that we do.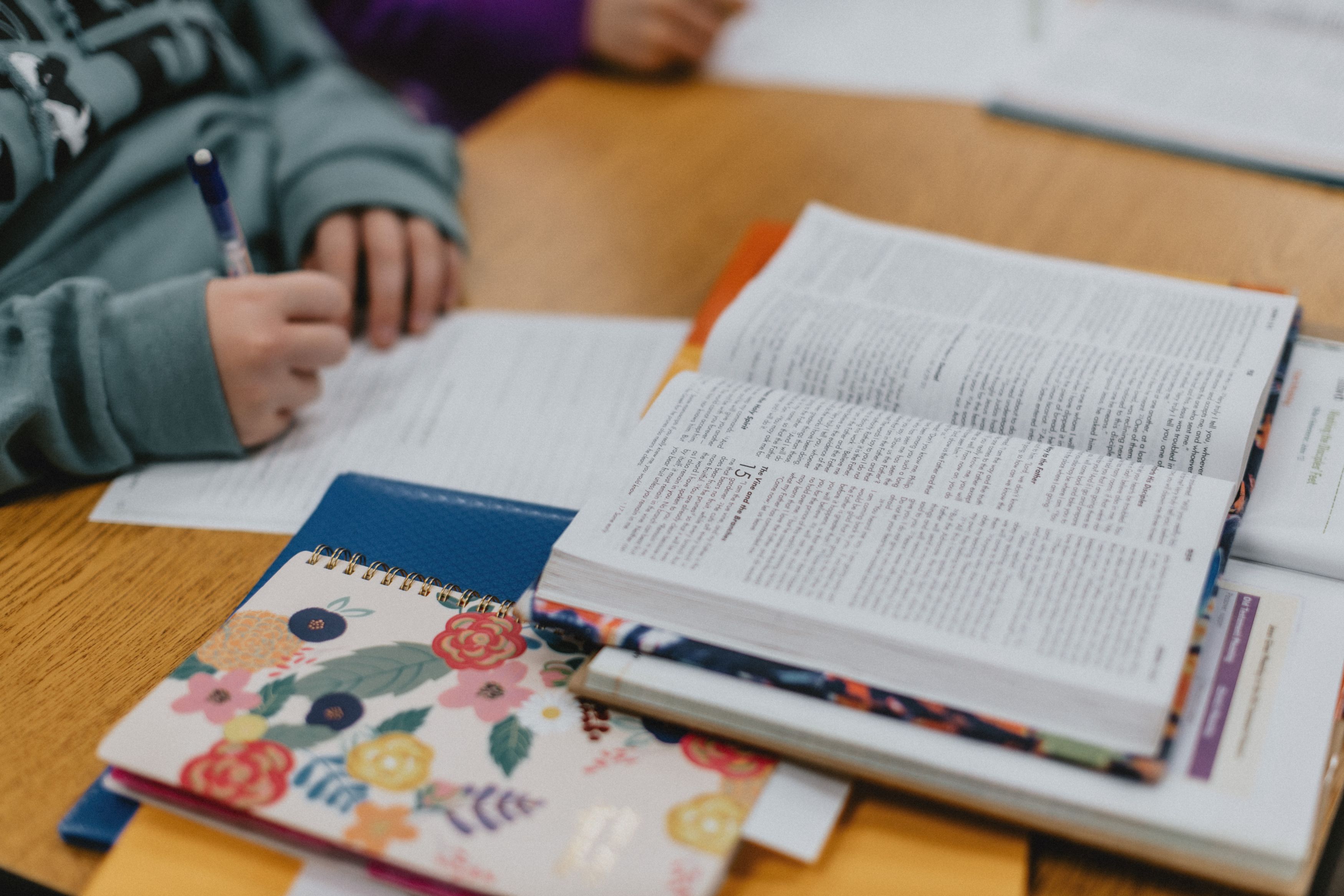 A worldview is composed of ideas that affect the way one thinks about and responds to the world. A Christian worldview, then, is a Christ-centered view that influences every decision that we make. We do not simply open our day with prayers and devotions and add a Bible class to our day. Instead, every aspect of our day at CCS includes a Biblical perspective relative to the content we are studying. Whether it is studying Science, English, Math, or Social Studies, our students regularly discuss and apply a Christian worldview by asking what Christians believe, why those beliefs are important, and how they, as ambassadors for Christ, can help connect others to this truth.
At CCS, each student is challenged in his or her own faith walk. These challenges come from learning to respect others, love others, put God first, and to understand what the Bible says and commands us to do. Our staff guides this walk, utilizing God's Word as well as with their own personal examples and stories from their personal walks. Every member of our staff confesses Jesus as their Savior and is committed to teaching faith by modeling their faith and by modeling faithfulness.
What Parents are Saying
"I have been very impressed by not only the capability of the teachers to instruct my children, but by their interest in the development of my kids as a whole. In addition to academic instruction, they have partnered with us to help our kids develop emotionally, physically, and spiritually."

- Jon Matthews, CCS Parent